The Full Catastrophe

In 1998, after having been married to Duncan―a bully who'd been controlling her for the fourteen years they had been together―Karen E. Lee thought divorce was in the cards. But ten months after telling him that she wanted that divorce, Duncan was diagnosed with cancer―and eight months later, he was gone. Karen hoped her problems would be solved after Duncan's death―but instead, she found that without his ranting, raving, and screaming taking up space in her life, she had her own demons to face. Luckily, Duncan had inadvertently left her the keys to her own salvation and healing―a love of Jungian psychology and a book that was to be her guide through the following years. In The Full Catastrophe, Karen explores the dreams she had during this period, the intuitive messages she learned to trust in order to heal, and her own emotional journey―including romances, travel, friends, and Jungian analysis. Insightful and brutally honest, The Full Catastrophe is the story of a well educated, professional woman who, after marrying the wrong kind of man―twice―finally resurrects her life.

​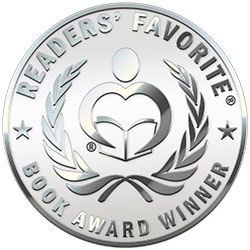 The Full Catastrophe has won a Silver Medal from Readers' Favorite Awards
for Non-fiction, Relationships
readersfavorite.com/book-review/the-full-catastrophe
BOOK REVIEW Reviewed by
Mamta Madhavan
for Readers' Favorite
​
The Full Catastrophe: A Memoir
by Karen Elizabeth Lee is an engaging memoir about a professional woman who finally gets her life back on track after going through an abusive marriage. The author begins her story with the funeral of Duncan, to whom she was married for fourteen years. He was a controlling bully, diagnosed with cancer ten months after she asked for a divorce. After he dies, Karen realizes that she has other issues in her life to face and handle. The memoir chronicles her emotional and mental journey, her life, and how she manages to stay sane and happy during that roller-coaster phase of her life. It is a story of healing, resurrection, and self-discovery, and how the author uses Jungian analysis to resurrect her life.
The memoir is direct and honest, and it captures the emotional angst of a woman who had undergone domestic and emotional abuse. Her healing phase tells us how the pain and trauma of emotional abuse lingered on, even after Duncan's death, and how her will to not give up gave her the courage to make positive changes in her life. The author opens her heart and soul to readers, which is not always an easy thing to do, especially when it comes to one's personal life. It is not always easy to rise above struggles and difficulties in life and emerge a stronger person. Karen Elizabeth Lee's journey is relatable and palpable to many readers, and her courage in making a noticeable change in her life is commendable.
---
The Full Catastrophe has won seven Indie Awards, including Finalist medals in the Next Generation Indie Book Awards and in the USA Best Book Awards, both for the category of "Women's Issues" in 2016, and a Distinguished Favourite Award in the 2017 Independent Press Awards.
​
"USA Best Book Awards has a ten year track record of honoring and promoting books to the national and international community. The contest is sponsored by USA Book News which covers books from all sections of the publishing industry—mainstream, independent, & self-published."
—The San Francisco Book Review
What people are saying about The Full Catastrophe

"This book conveys Karen's story, a woman who overcame serious adversity of an 'invisible' kind and was able to not only to recover but also to gain from the ordeal. Through the lines of this book, her authentic voice emerges - conveying unutterable suffering, her resilience and her inspirational transformation. A unique document of the indomitable human spirit."
Renos K Papadopoulos, PhD., Jungian Analyst, Professor and Director: Centre for Trauma, Asylum and Refugees,University of Essex. Honorary Clinical Psychologist and Systemic Psychotherapist: The Tavistock Clinic, London.

"This book had me 'gripped' from beginning to end. I finished it in 8 hours....couldn't put it down. It is raw in some places, but thoughtful, insightful and brought me to tears in others. It is wonderfully descriptive and would make a gripping movie. I hope Karen continues to write and gives the world more great reading material."
Liz Nasimben (review on Amazon.com)

"Domestic abuse crosses all socio-economic lines. Yet, we seldom hear about this as an issue for women living in upscale homes, dressed in designer clothes, who are well educated professionals living with successful husbands. Lee opens the door to reveal this hidden shame with its own unique external pressures to look the part of success. Using her own story of making the same mistake in twice choosing the wrong life partner we learn about the degradation of both physical and psychological abuse. Through Lee's journey we also learn the tools of self discovery and recovery--in her case Jungian psychotherapy. Lee and her second husband, Duncan, are psychologists - begging the question that if this can happen to her, can it happen to any one of us? This book reads like a novel--hard to read and hard to put down."
Elaine (review on Amazon.com)

"For those who are willing to learn, to grow, to look at themselves and to change where necessary, astrology can be extremely valuable, even in its simplified, sun-sign form. I'd like to say that those amazing coincidences between Karen's life and the readings I gave are entirely proof of astrology's veracity."
Jonathan Cainer, Astrologer, Daily Mail, U.K.

"Captivating and often profound, Karen E. Lee's The Full Catastrophe eloquently expresses the complex journey of her marriage to a larger-than-life, charming, yet violent man who dies before she's ready to let him go.
Wise and full of gorgeous detail, this is a brave, self-aware and compulsively readable memoir. In it, Karen Lee has done something rare: she's told her story with an unflinching eye to her own accountability and with a depth of hard-earned wisdom."
Lauren Carter, author of "Swarm"

"Karen E. Lee's new book, The Full Catastrophe, is at once insightful, heartbreaking and personal. It is as sad as it is important to read. Lee gives full attention to the cold and shadowed world of domestic abuse - a world affecting successful, well-educated professionals. It is a world that is often well hidden. As a physician, Lee's account is a reminder of the firmest possible kind that I must be diligent to look for and be open to the reality of domestic abuse - no matter how unlikely or obscured. Abuse must be discussed openly if we are ever to find it out and eradicate it. I hope to be a better physician for having read Lee's work."

Dr. Brendan JW Miles MD, MPA, CCFP,
Family Physician, Clinical Lecturer, University of Calgary,
Faculty of Medicine

"Karen Lee has laid bare the isolating reality of living in an abusive relationship. Her experience of feeling conflicted about wanting a loving connection with Duncan, while at the same time recognizing the unhealthy nature of her relationship is a common experience for women in abusive relationships. This book also sheds light on "upscale domestic violence" - an insidious, misunderstood and often not talked about situation that happens to women who appear to have financial and social resources - but in fact are often more isolated because of the desire to be private and "bear their shame in silence." I applaud and am grateful to Karen for writing this book and sharing her experience. It will help other women experiencing domestic violence and will help all of us to support victims of domestic violence - whatever their socioeconomic background."

Andrea Silverstone, Executive Director,
PSSAW (Peer Support Services for Abused Women), Calgary, Alberta


"A beautifully written, frank, thought-provoking portrayal of a difficult, and at times, harrowing journey through uncertainty, fear and abuse. This honest and courageous self-reflection will lead readers to re-think and re-examine many of their assumptions and beliefs about their own life stories."

Dr. N. Ogden, PhD, Professor, Department of Psychology, Mount Royal University, Calgary,Canada


"Vivid powerful descriptions, honest brave story telling - gritty, real, relatable and eye-opening. In reading about how Karen grew into her beautiful, strong True Self, readers may be inspired to do the same."

​ Louise Hawkins, author of Whatever

"This feels like the perfect mix of a psychological study paired with inspirational self-help."
— Redbook magazine

"The Full Catastrophe is a thought-provoking story that gives a brutally honest view on self-resurrection."
— POPSUGAR

"A book you'll definitely want to read this Spring."
— The Berry

Lee's memoir is part Jungian philosophy, part dream analysis, and all-around compellingly true story about a woman's ability to heal and resurrect her life after the death of her abusive husband."
— Inside Chic

"The memoir is honest and raw with an empowering message for women who are in abusive relationships of any kind."
— San Francisco Book Review

"[The Full Catastrophe] will have you wanting to start your own dream journal as you follow Ms. Lee on her journey!"
— Buzzfeed

"[Lee] became a strong woman by overcoming what she went through and not letting it hold her back."
— Crossroad Reviews, 5 star review

"Written in retrospect, Lee's plight may help other women in similar marriages find the strength to leave a toxic relationship."
— Kathy Nester, Penny for My Thoughts